My friend Rose Billone,
Meeting Rose was one of my many fortunate moments of one's life.
I first saw Rose a few years ago at our Walk in NY.
She was very unpretentious , quite and was wearing a very cute hat.
My friend Marquarite also a gist patient walked over to me while I was greeting old and new friends.
I apologized for not spending much time with her . I later learned that she lived very close by and that made me very happy.
After the walk i decided to have a few friends over for lunch including Rose so she can get to know
other gist patients and exchange their stories knowing how isolated and alone she felt till then.
From that day we were spending as much time we could .
Rose lived alone in an apartment for close to 50 years were she surrounded herself with everything that she loved thru her life (by eddie). Rose was in her early 80's with a fiery spirit of a young girl.
Rose was on gleevec but then she needed surgery on the liver.
After the surgery she came home and I went to see her almost every day.
Making sure she ate home cooked meals and spending more time with a very special woman. I was taken by what i was learning about her interesting life.
After a year she moved to a new apartment so we had shopping to do for her new place.
She was like kid in a toy shop.
Things were going well till Rose got the bad news that now she had progression and needed to be on a new drug. Unfortunately that didn't work.
She was hospitalized but came home with hospice.
Rose was a fighter , very independent and a sassy lady. She was a hard worker and on her own opened a very successful woman store that was a one stop shop for woman for over 30 years.
Rose loved life, people and was the kind of person who was easy to love.
In June of 2008 with courage , strength and dignity Rose lost her battle to Gist.
This was a personal loss for me. She was my friend that i will always keep dear to my heart.
A rose for a Rose as i always told her.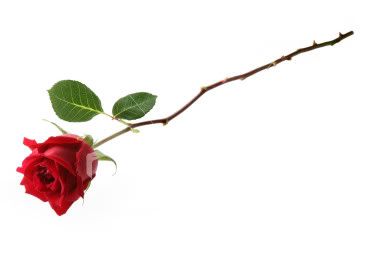 Love you Tania.